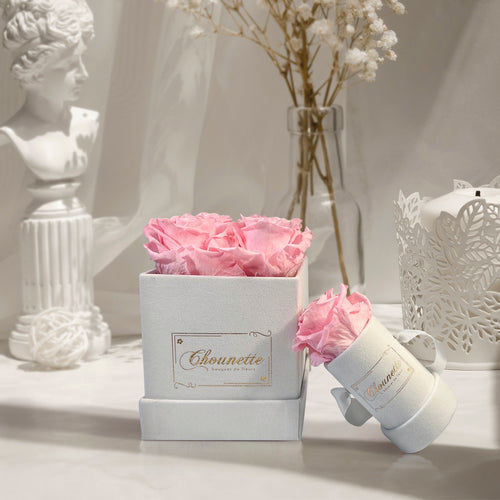 Our La Charmante rose box showcases 4 beautiful preserved roses and the L' Etonnante showcases a solitaire rose. Place them by a windowsill, or coffee table centerpiece and savor their beauty. Surprise your special someone with a gift of love that will last all year! 
This gift set includes both the La Charmante Blanche and L' Etonnante Blanche with our pastel pink eternal roses. 
With care, preserved roses are made to last for over a year!