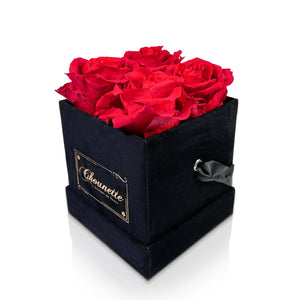 **Ships Separately - Arrives Directly From Chounette**
Our "Rose Etonnante" rose box showcases 4 beautiful preserved roses. Place them by a windowsill, or coffee table centerpiece and savor their beauty. Surprise your special someone with a gift of love that will last all year! 
With care, preserved roses are made to last for over a year!